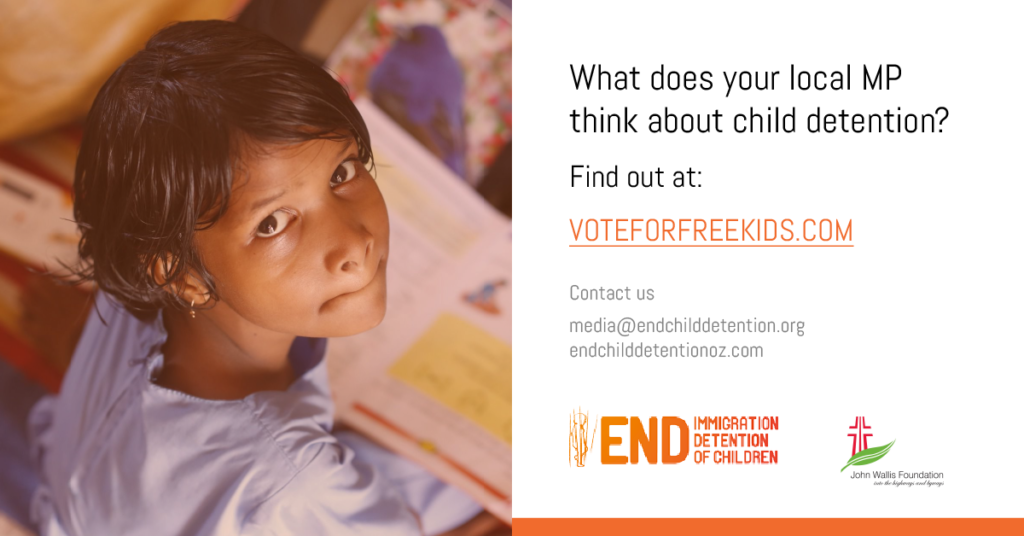 Q. Have you been to Voteforfreekids.com?
This Federal Election 2016 the End Child Detention Coalition  asked all Federal MPs and Senators to put children first. We have reached out to 150 Federal MPs and Senators across. Australia and asked them to share with us their position on this issue. Search for your local MP but simply entering your postcode and find out what they think about ending immigration of children at Voteforfreekids.com.
All you need to do is …
2. Enter your postcode
3. Find out what they had to say.