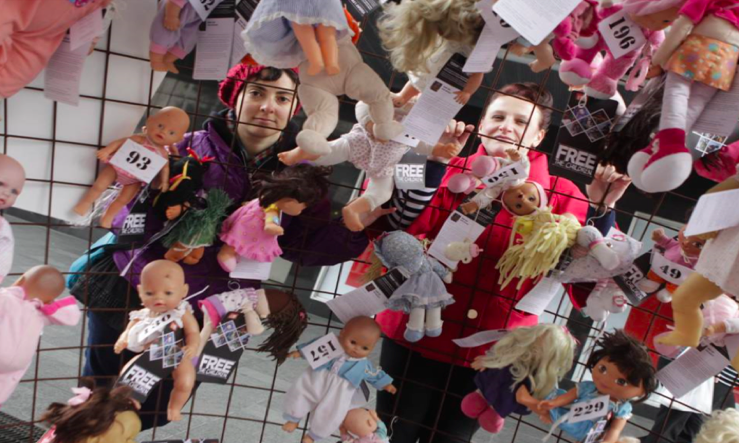 Art as Social Protest
The End Child Detention Coalition launched the Free the Children Interactive Art Installation in front of the Queen Victoria Building in Sydney on 11 June 2014. The cage loomed over the Queen Victoria Forecourt for three days. The cage has 1106 dolls in it, representing each child in immigration detention centres at that time. Volunteers encouraged people walking passed to engage with the cage – to symbolically free a child from the cage and sending a postcard message which is attached to the freed doll's wrist to the Minister for Immigration and Border Protection.
This event and social action drew the interest of thousands of passers-by and resulted in hundreds of letters to local MPs and to the Minister for Immigration and Border Protection. This was just the beginning, by 2016 the cage has been to 10 major cities across Australia. Other smaller places such as schools, country towns and churches have hosted their own version of the cage – creating their own cage.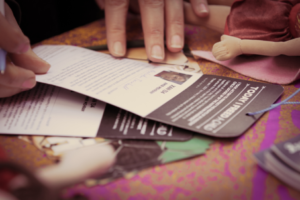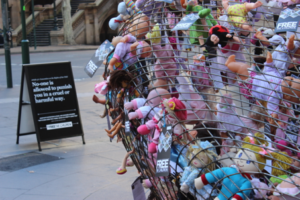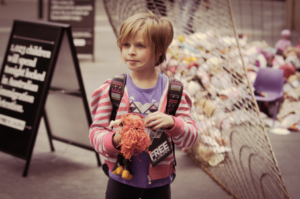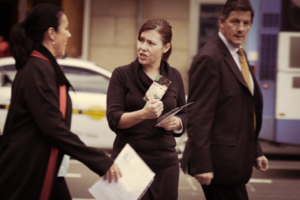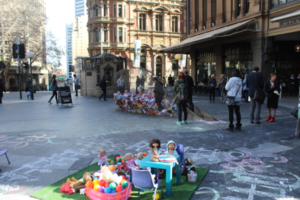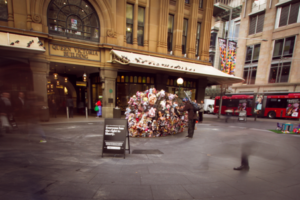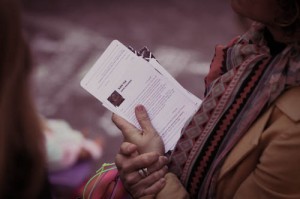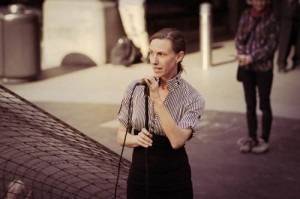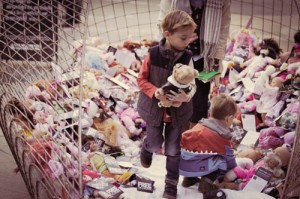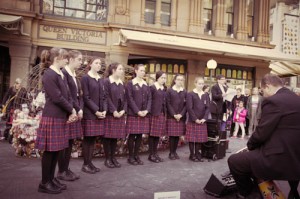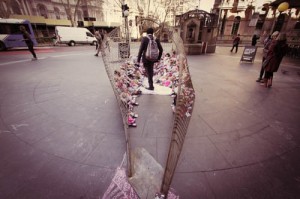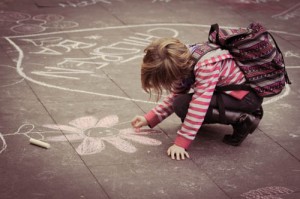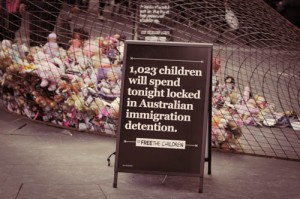 This campaign had a life of its own and in the end touched the lives of tens of thousands of Australians from Perth to Adelaide to Sydney, Melbourne, Newcastle, Wollongong, Brisbane and many other places. The result has been that most of the 1106 children who were in detention when the campaign started are now free.
However, the story does not end here as the campaigning must continue until every single child is released….
Q. Fancy building your own cage?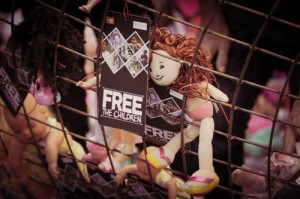 Essentially the cage is a representation of the children that have been locked up by Australia and we are ask the public to come along and free the children. Participants are invited to enter a cage to remove a doll who is wearing an ID tag . The tag is removed, the person keeps part as a reminder of their action and tears off half as a card to their MP completed on the spot.
Did you know that the kids in detention on Nauru also have to wear ID tags with six digit codes that is used to identify them rather than their name? 
The real impact will be your version of this action in your community. Ready to DIY your own cage and ask others to stand with you to protect child rights?
If you are unable to get the large installation sculpture to your own #FreethChildren action there are many easy ways to make your own simple installation, cheaply. Check out YCS Perth's version below!